CEE Sustainable Finance Summit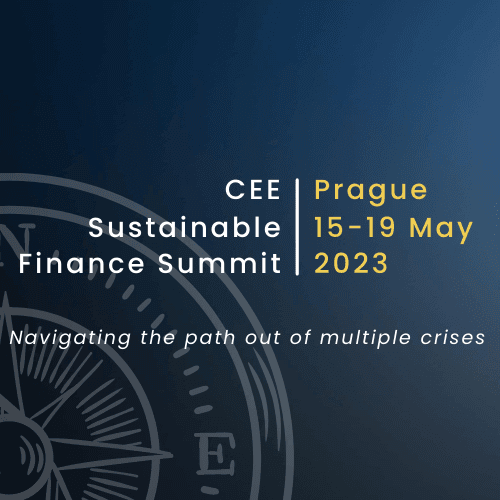 About the project
We are pleased to announce that Reform Institute has become a partner of the CEE Sustainable Finance Summit.
The CEE Sustainable Finance Summit happening between 15 - 19 May 2023 in Prague is the largest specialised hybrid event focused on sustainability in finance and business in Central and Eastern European (CEE) region. It aims to ignite discussions about what opportunities sustainable finance and a pivot to sustainability integration offer to the wider region.
The Summit is hosted by like-minded organisations from the CEE region, inviting senior decision makers from the private sector, finance, policymaking, and experts from various fields to join the discussion about how to unleash the potential of sustainable finance. It showcases best practices in business and finance, and offers access to a unique range of experts and professionals working on the EU Green Deal, Fit for 55 Package, Sustainable Finance Agenda (EU Taxonomy, SFDR, CSRD, and Green Bond Standards).
Find more information about the registration and the agenda on the #CEESummit2023 website: CEE Sustainable Finance Summit. For updates follow the Sustainable Finance Summit on Linkedin.